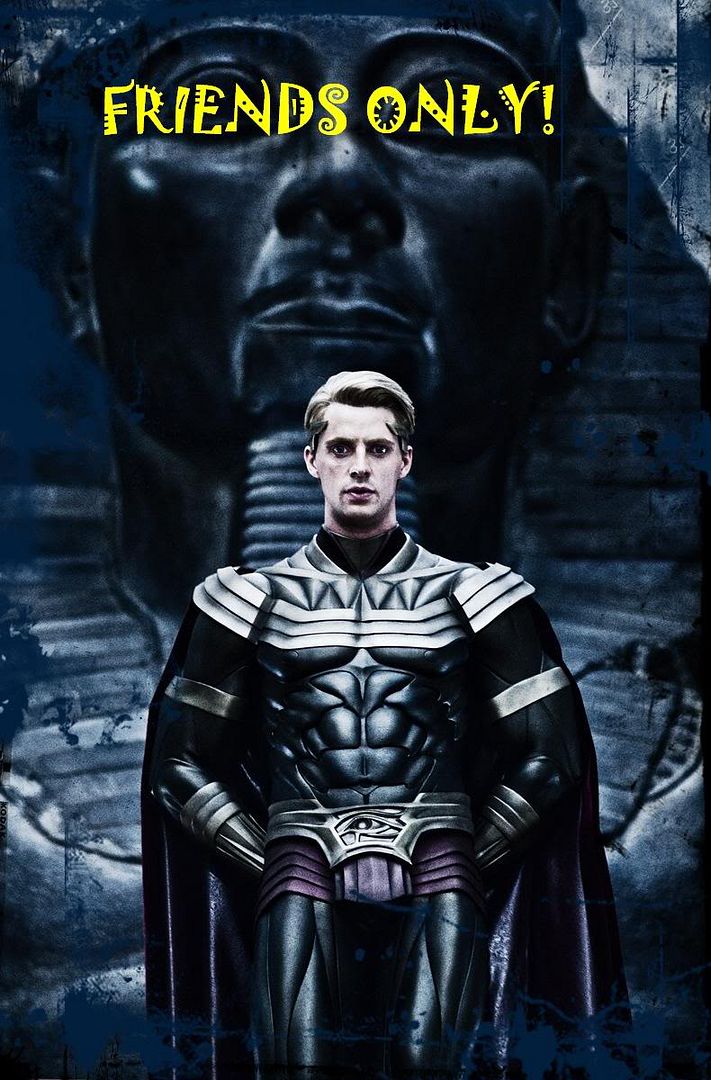 After seeing various breaches of privacy happen, I've decided to go lock down my blogs. If you want to read my entries, either add me as a friend here at LJ or at
Multiply
. I only add people I know, so leave a comment in this entry if you want me to add you.
I'm still alive. Look, new photo as my icon. Did you miss me?


I'm currently sharing a 2 bedroom apartment with Dek from VA and NWA and Fandom Live. It's a pretty good arrangement - we haven't attempted to stab each other yet, and we both agree that Bill Willingham should be kept as far away from the Batman comics as possible (or either of us, for that matter). Between the two of us we've managed to keep the place clean.

I hosted a housewarming party for some of the HGC/OGM folk this past Saturday. On the elevator ride to my 8th floor apartment, the elevator stopped. It was pretty scary, but we were able to laugh it off while we waited for the maintenance folk to pry the doors open. We learned that if the average Filipino weighs 75 kilograms, then the 8 person elevator limit lies and it should be the 550 kilograms limit you look at.

I think it was an apt metaphor for my life right now. I feel like I'm stuck in an elevator, but at least the elevator is going up, and I have good company to pass the time (and possibly eat when I get hungry).
So the other Sunday, I finally moved out of the family house, hopefully permanently. There was far less drama than I expected there would be - although as I was moving stuff into boxes, my mom knocked on my door, handed me an additional box, then said "Here's another bo - huhuhuhuhuhuh" and broke out crying. I did not know how to respond to that.


Whether it's because of so many thoughts going through my head, or my uncertainty regarding the future, or the fact that I have a mild head cold (that was originally a raging infection, but I managed to scare it away) I do not know. Either way, I hope I get enough sleep tonight.
Sleep seems to be elusive tonight.


I'm now working on fixing the rest of my life. I'm planning to get a credit card so I can have a bit of a buffer for my spending, and will go and consult my financial contacts regarding long-term savings.

Also, I'm trying to patch things up with people who I did not end things well with before. Relationship Karma and all.

What's up with you guys?
I finally got a job last February 15. Day after Chinese New Year and Valentine's Day, which may seem like a good portent. I feel like this is a total reboot - I am employed again, and working days rather than nights (and I have weekends free) which gives me some semblance of a normal life. I hope that this trend continues.


A drawback of this is that, sometimes, I "wake up" from a dream and not realize that I'm not yet awake. Since waking up is such a hazy area for me in the first place, the whole matter becomes weird when I wake up from one dream into another.

I had a nightmare tonight where, upon waking up, I went to the bathroom, and as I was washing my face, I noticed that there was something like a face on a bath sponge/brush on a stick hanging by the wall. As I turned away from it to check in the mirror, I realized that its reflection in the mirror was directly looking at me! I freaked out, and my mother went into the bathroom wondering what all the ruckus was about, and I realized that my jaw was stuck close. The only thing I could mutter was "Brush". I fell on the floor, and then the brush fell beside me, and the face was now looking at me.

And smiling.

I woke up from this dream, freaking out. I immediately told a friend who was sitting on my bed that I had a nightmare. I was concentrating on fixing my bed while she helped me out, when I realized that my room was locked, and I was all alone when I fell asleep.

I turned to look at my friend.

She had no face.

I woke up, for real, and freaked out, for real. Thankfully I was all alone when I woke up, and there was no sponges with faces in the bathroom.
One of my quirks is that I can go on auto-pilot when waking up - a habit I formed from waking up at ungodly hours of the day (or night) to go to school or work. While still very groggy from sleep, I end up taking a bath, putting on my clothes, eating, brushing my teeth, and even traveling from my house to my destination all in a haze. I often find myself fully awake halfway through my trip - or in the midst of eating my breakfast.
The cinemas are full of shit. Why? Because the
Metro Manila Film Festival
is in town.
Now don't get me wrong, I love Pinoy films. While I am a bit of a film snob, I can certainly appreciate the odd slapstick comedy or brainless action flick. I just hate the fact that the Filipino movie industry been on a downward spiral for the last 20 or so years, and that there's been no sign of any improvement.
To give you an idea, this year the only Filipino movie I watched was "Kimmy Dora", and it was so much better than the rest of the movies that came out this year that I was willing to watch it again. In fact, if it wasn't already a box-office smash, I would've paid money to buy tickets for me and an "I don't watch local movies cause they're shit" person to watch it, where I will sit beside this person with a stick with a nail on it and hit them repeatedly with it if they start talking about how derivative it was, or how nonsensical, because DAMNIT there is actually coherent plotting, decent acting in a comedy movie, and a marked non-reliance on slapstick.
But back to the movies showing now. I'll try to give you my assessment of what to watch this Filmfest, based entirely on their trailers, movie posters, and interviews with the idiots responsible for inflicting these abominations upon us.
But first, a quick question:
What am I going to watch in Manila if I want to watch something that won't make me want to claw my eyes out?Answer
: Avatar, by James Cameron. It's still thankfully showing in the IMAX cinemas in the city (both at Mall of Asia and SM North) since say whatever you want about Henry Sy, overlord of the SM behemoth, but he is a good businessman and he knows that the people who can afford to watch at IMAX theaters won't pay to watch, say, Panday or Wapakman in them.
And now, on to the actual Filmfest movies!
Movie
: Ang Darling Kong Aswang
Starring
: Vic Sotto, Cristine Reyes, Agot Isidro, Joey de Leon
Directed by
: Tony Y. Reyes
Produced by
: OctoArts Films
Why should I watch this?
Because Vic Sotto and Joey de Leon are actually funny comedians. Because Cristine Reyes is hot. Because Agot Isidro can really rock comedic villainous roles (if you missed her in the stage version of ZsaZsa Zaturnnah, then you should kill yourself). Because Cristine Reyes is really hot. Because nothing prepares you for holidays with the family like watching a horror-comedy. And did I mention that Cristine Reyes is hot?
Why shouldn't I watch this?
Because Vic Sotto and Joey de Leon have been cruising by, recycling their old material for the past few years. Because the two are far funnier when they're in their own personas rather than acting, not that it makes any difference because I doubt they'll actually be doing any acting in this movie. Because Agot Isidro is going to be criminally underused in this movie. And Cristine Reyes does not exactly set the world on fire when it comes to comedic timing - being funnier than Kristine Hermosa is not exactly much of a compliment.
Movie
: Ang Panday
Starring
: Bong Revilla, Iza Calzado, Rhian Ramos, Buboy Villar, Phillip Salvador
Directed by
: Mac Alejandre
Produced by
: GMA Films and Imus Productions
Why should I watch this?
Because Philip Salvador needs the work - he's one of the best actors left in the Philippine movie industry, and he doesn't quite fit on TV. Because Iza Calzado is a treasure. Because they actually spent money on special effects.
Because you get a free ticket to the carousel at Enchanted Kingdom when you buy a ticket to the movie!
Why shouldn't I watch this?
Because you'll be bankrolling Bong Revilla's future political ambitions with every ticket you buy. Because Bong Revilla is an awful actor, and an awful person, who really shouldn't be stuffing himself into too-small leather costumes and cavorting with women the age of his daughter. Because Rhian Ramos has no life on camera. Because Philip Salvador may get typecast into nothing but villain roles if this movie makes enough money, which might be worse than never seeing him again act on camera. Because all the special effects in the world can't save your movie if it is a flaming pile of shit. Because this ruins one of the very few legacies that FPJ has left. Because you'll also be bankrolling National Artist Carlo J. Caparas's future senate ambitions.
Movie
: I Love You, Goodbye
Starring
: Angelica Panganiban, Gabby Concepcion, Kim Chiu, Derek Ramsay
Directed by
: Laurice Guillen
Produced by
: Star Cinema
Why should I watch this?
Because Gabby Concepcion is actually a decent actor. Because the concept is actually intriguing, if not totally ripped off from
The Golden Bowl.
Because Angelica Panganiban is actually shaping up to be a competent actress.
Why shouldn't I watch this?
Because Kim Chiu can't act to save her life. Because I wouldn't piss on Kim Chiu if she was on fire. Because it's skeevy to see Gabby Concepcion in an onscreen relationship with an actress younger than his real-life daughter. Because Derek Ramsay doesn't have the acting chops nor is he sympathetic enough to keep up with the demands of an intense movie like this. Because we know this is going to have a happy ending. Because Laurice Guillen has inflicted too many weepy chickflicks on us. Because Star Cinema is a gateway of horrors.
Movie
: Mano Po 6: A Mother's Love
Starring
: Sharon Cuneta, Kris Aquino, Zsa Zsa Padilla, Christopher De Leon, Heart Evangelista, Dennis Trillo, Ciara Sotto
Directed by
: Joel Lamangan
Produced by
: Regal Entertainment
Why should I watch this?
Because Sharon Cuneta, Cristopher De Leon, Zsa Zsa Padilla, and Dennis Trillo are all really good actors. Because it would be hilarious watching Kris Aquino attempt not to get outshone and/or out-acted by her co-stars. Because Mother Lily will send ninja assassins to kill me in my sleep if I talk trash about her movie.
Why shouldn't I watch this?
Because it's part 6 of a shitty series that had two good lines and one relatively funny parody installment THREE YEARS AGO. Because you know Zsa Zsa Padilla will end up chewing the scenery when put beside Sharon Cuneta's subtle acting and Kris Aquino's non-acting. Because you just know it's going to be yet another Cinderella/girl gets oppressed but rises above it to become awesome story that almost every Sharon Cuneta movie is (exception: Crying Ladies, which I love). Because it's going to have a happy ending.
Movie
: Nobody, Nobody But... Juan
Starring
: Dolphy, Gloria Romero, Eddie Garcia, Pokwang, Heart Evangelista, Willie Revillame
Directed by
: Enrico S. Quizon
Produced by
: RVQ Productions
Why should I watch this?
*sigh* Because Dolphy, Gloria Romero, and Eddie Garcia are national treasures. Hell, they are institutions of the Philippine movie industry, and deserve to be in movies that make great use of them. They are reminders of a better time, when the Philippine movie industry was capable of making original, not too derivative gems, and they deserve every award they've gotten and will get.
Why shouldn't I watch this?
...Except if they get any awards for this movie, it will be a travesty. This is a movie whose title is based on a shitty K-pop song. Whose poster features uber-senior citizen Dolphy in a loin cloth. And stars Pokwang and Willie Revillame in supporting roles. Fuck, are Dolphy, Gloria Romero, and Eddie Garcia so starved for work that they're willing to put up with those two pieces of shit in their movies?
Movie
: Shake, Rattle and Roll XI
Starring
: Ruffa Gutierrez, Zoren Legaspi, Jennica Garcia, Mart Escudero, Maja Salvador, Iya Villania, Bangs Garcia
Directed by
: Michael Perez and Rico Gutierrez
Produced by
: Regal Entertainment
Why should I watch this?
Because there's usually at least one entertaining segment in this installment of the long running horror anthology. Because we really want to see horrible things to be inflicted upon Ruffa Guttierrez. Because Maja Salvador can actually sort of act. Because Mother Lily will send ninja assassins to kill me in my sleep if I talk trash about her movie.
Why shouldn't I watch this?
Because this is part 11 of a series that peaked with their part 2 which came out back in the late 80s. TWENTY YEARS AGO. Because before all the installments were actually good, now it's just one decent one and two fail-y ones that make you want to go on a violent homicidal rampage afterwards. Because this might end up being the one that has no decent installment at all. Because Mother Lily has two movies coming out with each MMFF, violating all of the rules, when good movies like Magnifico (which won international awards and is a heartwarming movie and should've been the Philippine entry to the Oscars if it had any decent distribution) get rejected from the MMFF and their producers go bankrupt. Because watching Iya Villania act makes my teeth hurt.
Movie
: Wapakman
Starring
: Manny Pacquiao, Krista Ranillo , Rufa Mae Quinto, Benjie Paras, Bianca King, Mura
Directed by
: Topel Lee
Produced by
: Solar Entertainment Corporation
Why should I watch this?
Because Rufa Mae Quinto is a very funny actress. Because Topel Lee is a decent director. Because Solar Entertainment Corporation owns the funniest channels on Philippine TV now.
Why shouldn't I watch this?
Because this will bankroll Manny Pacquiao's future political ambitions AND his lovenest with Krista Ranillo. Because nobody aside from Rufa Mae Quinto can act to give a damn in the cast. Because they stole the soundtrack from the Pac-Man video games, along with most of the visuals of the movie.
***
I hope you make great use of my guide!
So it's Christmas Season here in the Philippines, which means one thing:


I later ran into the man responsible for my teleportation into the world. He said he did it because his side was losing, and he realized that the only way he'd be able to get enough competent magic-users and soldiers on his side was to outsource them from another world. He managed to get the RPG based on his world (and its events) published, and it even became an animated series and a video game. But there was a spell tied into all of those, a very weak but specific one - only players, readers, and watchers who obssessed enough over the world would get transported to it. I think my transportation was triggered when I started arguing on a gamer forum about whether this spell I madeup in the fanfic I wrote about the series would be feasible in the game's setting. I never managed to finish the argument, but I was very happy to know that in the game, my made up spell was both possible AND very useful. :P

I was not the only geek who got sent there - in fact, I ran into a couple of fellow geeks in that world (Beejay, Phil, and Bryan) all fulfilling some sort of niche in that setting. I later ran into the protagonist of the animated series - turns out he was one of the earliest geeks to be sent to the world, and what happened in the series ALL REALLY HAPPENED TO HIM. Sadly, I only watched the series up to episode 6, so I couldn't talk much to him, but he was so sad.

I also ran into a husband-and-wife couple who were commanding an army together. I mentioned to the husband that according to genre conventions, he and his wife would die horribly soon thanks to Tropes. He laughed, and mentioned that he got transported to the world while in an edit war at TV Tropes with the girl who eventually became his wife, and then promised to me to be extra cautious in the next encounters. (And yeay, genre-savviness worked, because they managed to not get killed!)

Then our side won the war by using conventional weapons from "real" earth combined with magic and dirty tactics thought up by war gamers. We figured out loopholes in the system to bring in guns and grenades, then freed the other world, and managed to come back.

Then I woke up.
I had this really intense, really meta dream where while playing a fantasy RPG, I got sent to a magical world where magic was real and that everything in the game was based on this world. There, I became a wizard, and, yes, I had to fight a war to restore the balance of power in that world. (So cliche, I know, but read on).
My copy of Trese: Mass Murders was delivered to my house yesterday. It feels good to pre-order something in the Philippines, and actually get it on time!
For those who don't know, Trese is a horror-action graphic novel series that draws heavily on Philippine myths, Manila's urban legends, and has a protagonist who seems like the lovechild of John Constantine and Buffy the Vampire Slayer. I bought the first one, loved it, loaned it to my friends and family, and my sister Isab liked it so much she went on and bought book 2.
(The last time Isab bought a Pinoy comic book was in the early 90s, when we pooled our lunch money to buy Funny Komiks every Friday. Oh, those were the days...)
Mass Murders is a very welcome addition to the Trese series. Much of the book is a flashback to the life of the characters before the events of the first two books, and it provides a very welcome look at the personality, motivation, and history of Alexandra Trese, the Kambal, and other characters. It manages to answer a lot of questions about the people and the series itself, while giving us more.
(Somebody once called the failure to do the last part properly in a piece of work the JJ Abrams problem, or the Chris Carter problem: you provide too many questions and teasers while not giving your fans anything substantial. See: Lost Season 2; X-Files' last few seasons)
Each book in the series consists of self-contained stories, each revolving around a supernatural case that Trese is working on. While the first two books were highly episodic as a result, with little tying in one case to the next except for the characters, Mass Murders is very different in that there's an arc to the cases here - there's a recurring villain who ties most of the stories together, and the final part is a "finale" battle with this Big Bad. Very Buffy-ish, but I approve.
I like the fact that Mass Murders is both accessible to newbies yet very rewarding to continuity hounds like me - things that were foreshadowed in the first two books come to play in this one, and the payoff is very satisfying. I also want to see more of the characters introduced in this one, including Trese's family: her father, grandfather, and four(!) older brothers all seem pretty interesting, and I want them to come back to either help or hinder Trese's investigation. (If I could only get one back, maybe Trese's priest brother... or the one who's an akyat-bahay.) Kambal fans would also love this issue, as this installment shows the Kambal to be more than just a bunch of bored supernatural killing machines - they show a competence and intelligence in dealing with the weird that was only hinted at before.
I have a small problem distinguishing some minor characters from each other - but then the minor characters don't last long enough for this to be a problem anyway. My biggest complaint with this issue is that despite the title, we don't get a cameo from National Artist and Massacre Movie Master Carlo J. Caparas, or his muse Kris Aquino. :P
Typhoon Milenyo
hit us back in 2006 in roughly the same day of the month. That was terrifying, with strong winds knocking down power lines, killing people by dropping billboards on them, and causing trees in our yard to levitate and smite things like an angry Ent.
The current typhoon, Ondoy, is a different flavor. For one thing, the winds are much weaker than they were during Milenyo. Ondoy instead brought a shit-ton of rain all over the city of Metro Manila (and the suburbs, and the provinces around it), and I can now see that heavy rains affects Manila differently than heavy winds.
During Milenyo, the whole city suffered equal amounts - almost every block had at least one house that suffered significant damage due to something massive colliding with it. It also knocked down almost all the power lines and telephone lines throughout the city.
Now, however, the damage is more concentrated... and far more awful - in the lower-lying parts of the city. And the ones near water. Most of the reports show massive damage in Marikina, which is unfortunate enough to be both a low-lying place AND dominated by a river. People are now forced to scramble to their roofs to escape the flooding there. I'm anxiously waiting for word from my friends who are living there - we last heard from them early in the afternoon Manila time, and the news then was very bad. I hope they are okay.
My own sister is stranded at a friend's house right now. Thankfully she was smart enough not to risk traveling in this weather, and stayed over there instead.
Meanwhile, the rest of the city is suffering from intermittent power outages, but the ones with power also have internet, which is why all of us are posting really concerned messages on Facebook right now. The cellphone network is crap right now, though, I presume thanks to all the concerned calls coming in.
Pasay, where I live in, is now flood-free at the moment. However, it still looks like a bomb hit it. This is the first time I've seen the gay bars and karaoke clubs on my street shut down before midnight on a weekend.
For more information about this, here are some links:
Ondoy, You Fucking Asshole
- pix and video of the devastation.
A map of addresses and people needing rescue all over Metro Manila
Facebook thread for updating the above website
If you want to help out, the options are here:
Help Ondoy Victims
So the Philippines just got hit with a freak late September typhoon. These ones are almost always nasty. I still remember how terrifying things were when